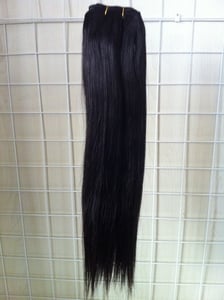 $

105.00
This hair is steam textured to resemble Afro relaxed hair. Blends very well with coarser textures that are relaxed or blown out.
Great for straight styles and roller-set styles.Silky straight virgin Indian hair that gets better and better with each wash and condition. Enjoy pure Indian hair weave bliss with this amazing product.
Please note: Only color #1B is virgin.Although, hair can be colored.